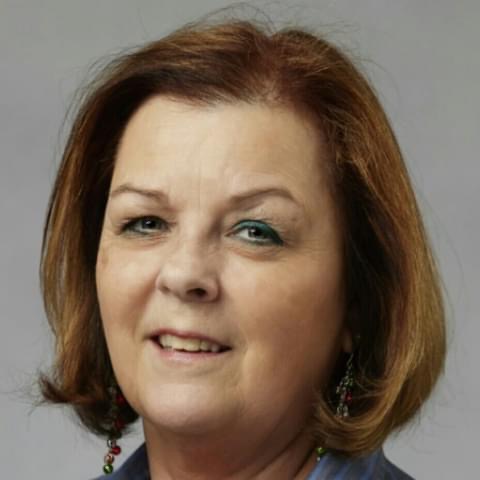 Donni Jolyn Hacker Rincon, 68, of Henderson, Nevada went to her heavenly home on August 18, 2023, surrounded by her sons and sisters. Donni was born to Don and Joan Hafley Hacker on July 17, 1955, in Kingman, Arizona.
In Donni's youth, she excelled in school and was active in many sports and clubs at Kingman High School. She graduated from Kingman High School in 1973. One of her early jobs as a child was to deliver ice buckets to many guests that were visiting the Holiday House Motel managed by her parents.
Donni met the love of her life, Mike Rincon in Junior High School. They married on August 17, 1974. From this union they had three sons, Jake, Micah and Nathan.
Donni lived in Henderson, Nevada for 49 years. She was a Custodial Supervisor for UNLV and was looking toward her future retirement. Donni was a hard worker, an avid reader and loved the famous Disney character, Donald Duck. Donni also enjoyed visiting with others, as well as dressing up and decorating for all the holidays. Donni was an active member with Laureate Tau Sorority.
Donni was preceded in death by her husband, Mike, Parents Don and Joan Hacker, Grandparents Shorty and Elizabeth Hafley, Alfred and Minnie Hacker, Tommy Hafley, Leonard Hafley, Casey Hafley, Tom Hafley, Norrie Neal, Eva Neal, and Tim Neal.
Donni is survived by her three sons, Jake and wife Holly Rincon of Sparks, Nevada, Micah Rincon of Lebanon, Pennsylvania and Nathan Rincon of Henderson, Nevada. Her grandson, who she loved dearly, Trevin Nelson of Nottingham, Maryland. Her sister Lynn and husband Steve Puckett of Blanchard, Oklahoma. Sister Terri and husband Chapo Chavez of Kingman, Arizona. Many relatives and friends.
There will be a Celebration of Life for Donni at a later date.