Lighting Kingman up this weekend, September 22nd & 23rd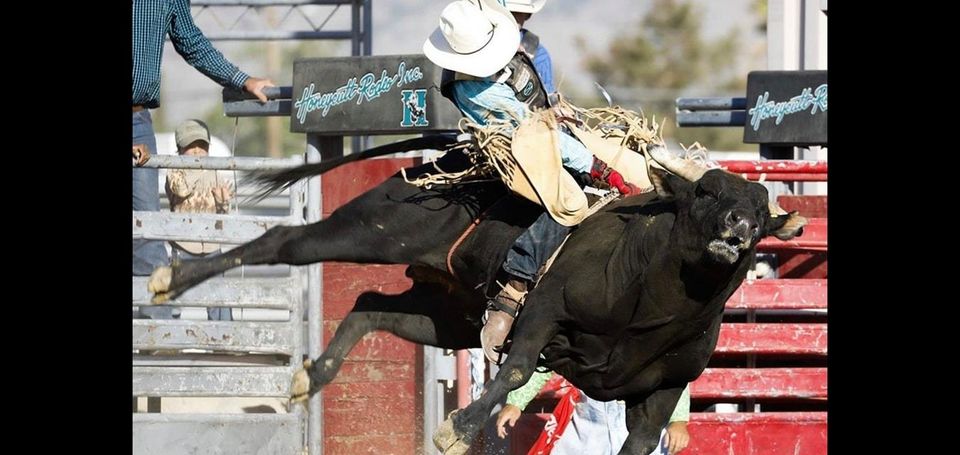 Rodeo week kicks off with Taco Tuesday on the 19th at The Tack Shed Saloon & Eatery starting at 5 P.M. Wednesday the 20th, The Annual Andy Awards dinner starting at 6 P.M. in Beale Celebrations. Thursday the 21st, The Cow Plop Starting at 5 P.M. located in the Boot Barn parking lot. This year we will have concessions and a beer garden for the spectators.
The Rodeo Action starts with slack on Friday the 22nd at 9 A.M. Slack is for the overflow of contestants and generally runs about 2 to 3 hrs. the public is welcome to come and enjoy the Ropers and Barrel Racers compete. The Main Show starts at 6 P.M. and the gates open at 4 P.M. Saturday is the Annual Andy Devine Days Parade on Beale St. Starting at 10 A.M. Rodeo gates open at 2 P.M. and starts at 4 P.M. The Rodeo Theme for Saturday is Tough Enough to Wear Pink in support of breast cancer awareness.
The Rodeo Dance starts immediately following the last event. All you have to do is come down out of the grandstands and you will be at the dance. Entrance is free and all are welcome.
This year's entertainment is The Matt Farris Band, Mohave County's own Billboard-Charting Country Artist.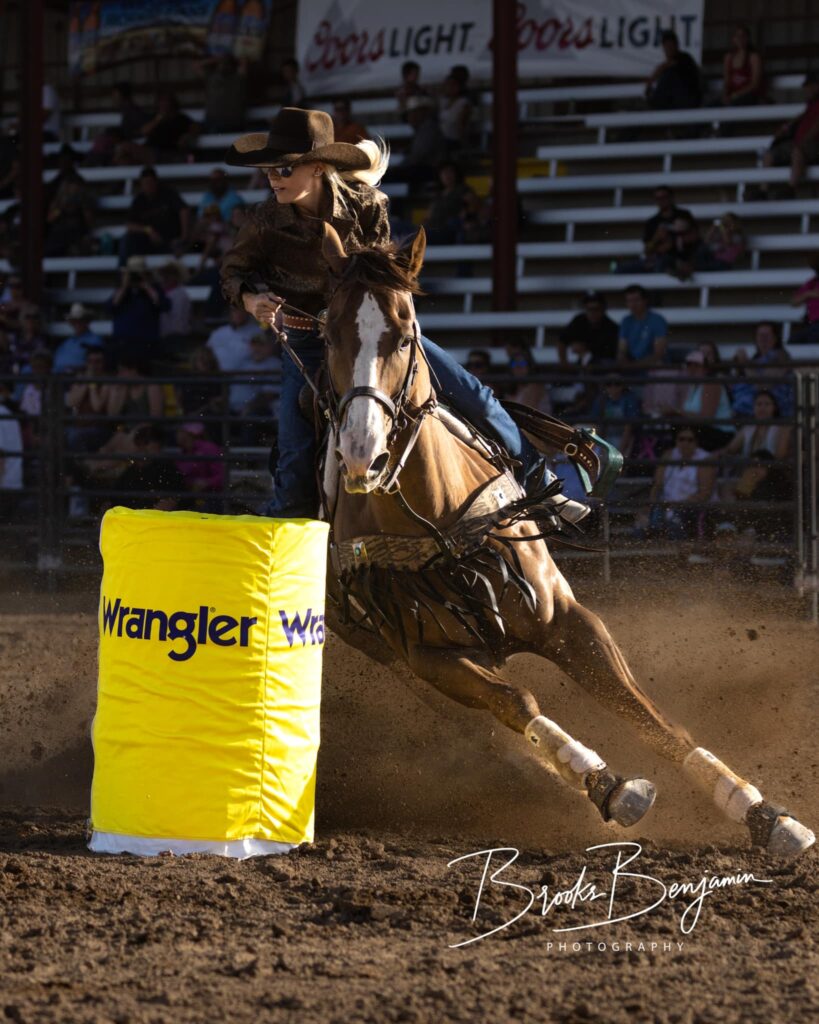 Rodeo Ticket Information
Adult admission $15.00
Seniors, Active-Duty Military, Veterans and 1st Responders admission $12.00
Children ages 7 to 16 admission $10.00
Children 6 and under are free.
Tickets are available on-line or at the gate.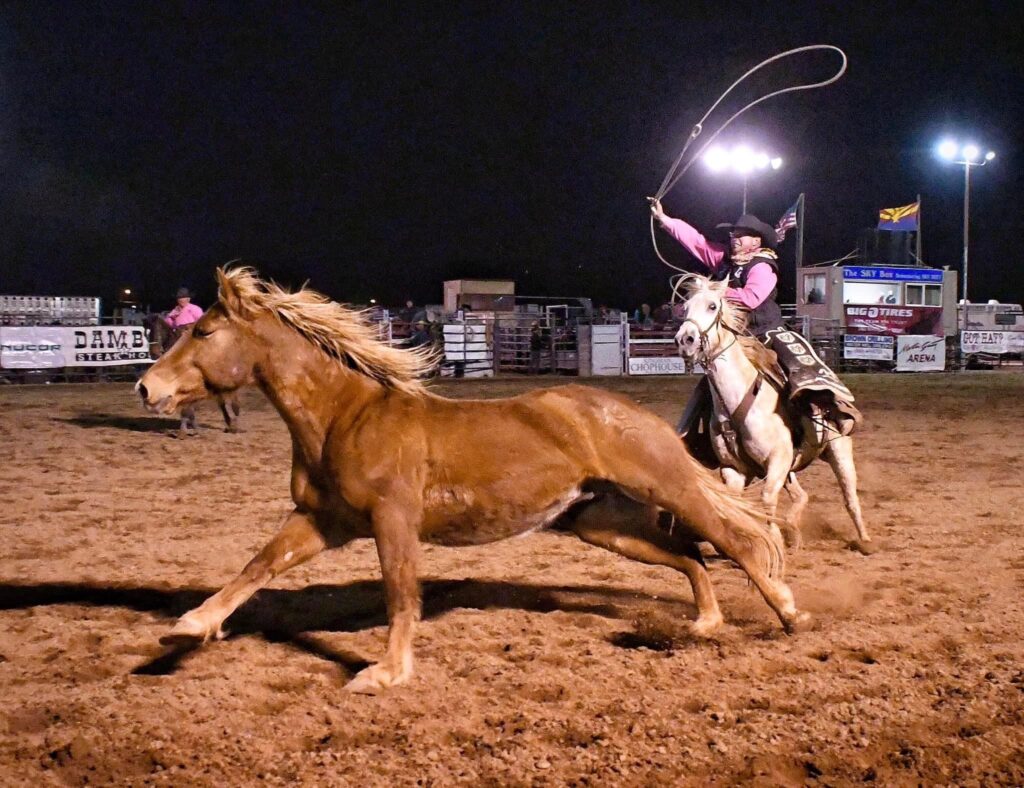 Kingsmen Officers: President-Brian Demaria, Vice-President-Tim Curry, Secretary-Chris Shaffer, Treasurer-Annabelle Rankin
Board Members: Buffalo Hayden, Tammie Carpenter, Mike Sadaro.
Sgt. at Arms: Sam Elmore
Kingsmen Royalty Chairman: Nikkie Anderson, Assisted by Mea Strickland and Gianna Demaria
Active Members: Michael Rankin, Sylvia Shaffer, Jan Yarush, Veliuska Emerson, Tracey Lee, Lyn Sadaro, Robert Cuddeback, Troy Grimes, Kourtney Carley, Joe Thornberg.
Life Members: Ken Everett, Bill Ekstrom, Stu Anderson, Paul McCormick, Toby Orr, Dave French, Arlan Berg, Tom Carter, Stephen Pebley, Chuck King, Mike Rusinko, Eric Fiddler, Stephen Lee, Tom Schrimscher, Larry Imus, Bob Steel, Dale Cline, Donnie Ward, Bill Kirby, Pat Yarush, Don Yarush, Cody Swanty, Ray Cullison, Bill Garvey.
Kingsmen in Memoria:  Martin Swanty, Chuck Obney, Bill Barnes, Rebecca Steinberger, Levi Rodgers, John Bridges, Don Stetson, Dale Perry and Bill Defreitas.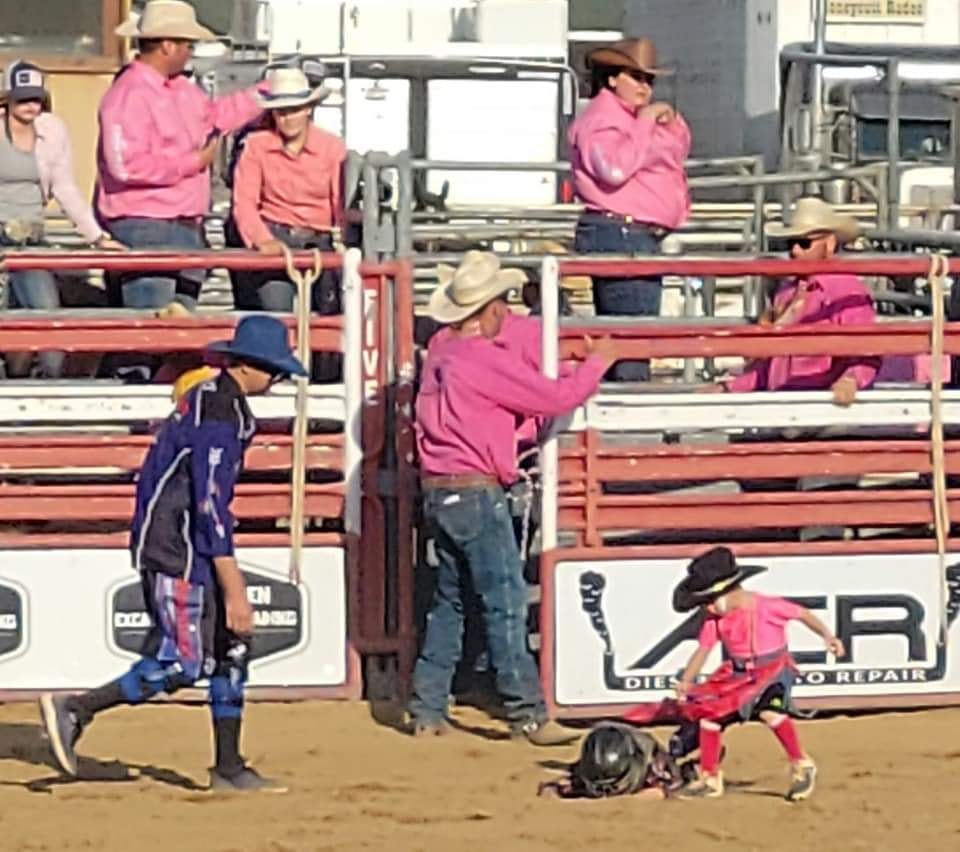 Our Wonderful Sponsors
Major Sponsors
Kingman Regional Medical Center, Anderson Ford, Patriot Environmental and Pest Control, Origin Mining, Air Quality of Kingman, Medusa Farms, Trotter RV, Stockton Hill Feed and Western Wear and Gas n Grub Hay & Feed
Event and Specialty Sponsors:
Ace Hardware, Gas n Grub #1, Westside Disposal, Kingman /area /chamber of Commerce, City of Kingman, Merten's Bobcat and heavy equipment, Foothills Bank, Campbell Redi-mix, Unisource Energy Services, Boot Barn, Desert De-Oro Foods, Best Western Plus, Deanna Nelson State Farm Insurance, Preston Investments, KAR Recycling, Nucor, Mohave Memorial, Kingman Plaza LLC, Automotive Consulting Services , Kermit's Transmissions, Kingman Food Bank, Element Wellness, Paparazzi, T.R, Orr, Gold Doctor, Cerbat Dental, Calico's Restaurant, River Tile and Stone, Kathy Ortman, Care Flight, Mohave Meat Co, Freeport, Tripple T Feed and Hay, Samby for Supervisor, Old way Customs, Chicago Tittle, Carl Stewart Insurance, Jonny Meins, C-A-L Ranch Stores and Mohave County Newspapers- The Standard and Everything Kingman.
A special Thank You too all of our valued Members and Sponsors for making this possible. It couldn't be done without you!