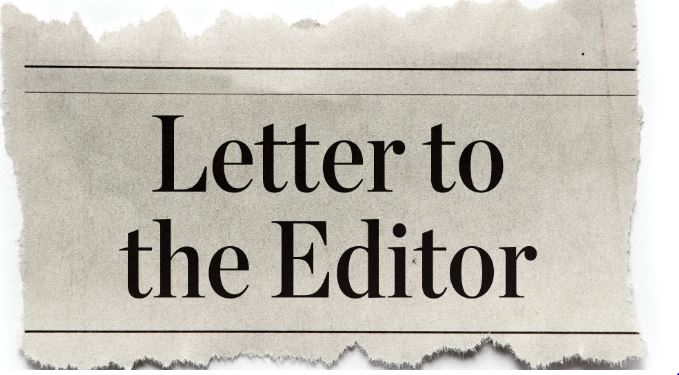 Dear Editor,
Not everyone is aware of what a Freedom of Information Act (FOIA) request is and what it requires a government agency to do if they receive one.
Since 1967, the FOIA has provided the public the right to request access to records from any federal agency.
It is often described as the law that keeps citizens in the know about their government. All Federal agencies are required to disclose any information requested under the FOIA unless it falls under one of nine exemptions which protect interests such as personal privacy, national security, and law enforcement.
All government agencies should also consider whether partial disclosure of information is possible whenever they determine that full disclosure is not possible and they should take reasonable steps to segregate and release nonexempt information.
Under the law, all federal agencies are required to respond to a FOIA request within 20 business days, unless there are "unusual circumstances." This time period generally begins when the request is received by the FOIA office of the Department of Justice component or other agency that maintains the records sought.
One such FOIA request was mailed to the Bureau of Land Management (BLM) FOIA Office, in Washington, DC, during the later part of January 2023, and they received it on February 6, 2023.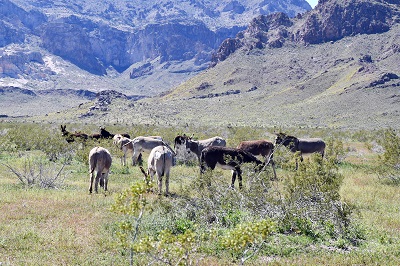 Needless to say, the free lance journalist has not heard from or received anything from BLM except for the return receipt they signed when they received the request.
The journalist was conducting research for a series of articles for the various media outlets regarding the BLM Wild Horse and Burro Program.
According to the BLM website, "…free-roaming wild horses and burros living today are descendants of animals that were released or escaped from Spanish explorers, ranchers, miners, the U.S. Cavalry and Native Americans.
The wild, free-roaming wild horses and burros can be found on public lands across the western states, including Nevada, California, Utah, Idaho, Oregon and Arizona.
Broadly, U.S. law declare free-roaming wild horse and burros to be "living symbols of the historic and pioneer spirit of the West," and stipulates that the BLM and the U.S. Forest Service have the responsibility to manage and protect herds in their respective jurisdictions within areas where wild horses and burros were found roaming in 1971.
There have been numerous allegations that have surfaced of abuse and/or death of the aforementioned animals during the government's roundups. Their roundups have been conducted to in order to maintain a certain number of them in specific areas.
News sources, individuals and groups who have monitored the horse and burro roundups have said that many of the animals, specially horses, have died or critically injured due to the government agencies chasing them with fixed-wing aircraft and helicopters during the roundups of horses and burros.
According to those who have monitored the roundups, there were 23 horses were injured, euthanized and/or died during the roundups.
BLM's Adoption Incentive Program took effect three years ago, and more than 1,000 wild horses and burros were sold during livestock auctions.
Many of those horses and burros that were not adopted or sold were shipped off to slaughter houses in Oklahoma, Texas and Kansas for processing; and exported to Canada, Mexico and the United Kingman?
The BLM and other government agencies have not said if investigations have been conducted to determine if there are criminal activity in regard to adopting wild horses and burros and then selling them to slaughter houses?
Nevada Congresswoman Dina Titus wants to put a stop to the use of helicopters in roundup of horses and much more. She has worked on measures to manage and protect the mustangs since her days in the State Legislature, but says a particular image was the last straw for her.
It's the image of a colt, trying to escape from a helicopter despite a broken leg. The horse had to be euthanized, as did others during a recent Nevada roundup.
"I'm not saying you don't need to manage wildlife on BLM land or forest service land throughout Nevada, but there's got to be a better way to do it than running them into a canyon with a helicopter," Titus said.
Images like the one that mobilized Titus are harder to come by in recent years. The BLM makes sure that public observers are kept far away from the actual roundups.
BLM has not indicated if investigations have been conducted or has anyone been charged and convicted for the cruelty of horses and burros.
There are numerous other questions that were submitted via the FOIA, but as of this writing, BLM has not responded.
The Interior Department and BLM needs to follow up on horse and burro sales/adoptions to ensure the animals continue to be in a safe environment?
Butch Meriwether