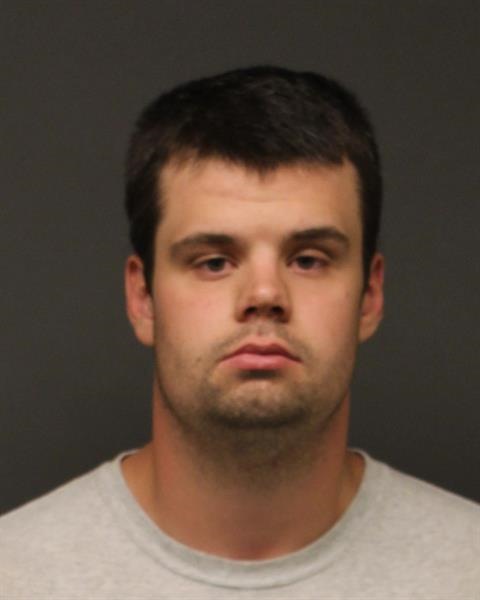 KINGMAN – Assertions of innocence following the June 21 hearing during which he pleaded guilty in a child abuse case saw the plea deal blow up at a Monday sentencing hearing for Matthew Brown, 24.
The Golden Valley man pleaded guilty to two charges reduced to attempted child abuse in an agreement that dismissed charges of aggravated assault and sexual conduct with a minor involving his girlfriend's 18-month-old son. Brown appeared before Judge Billy Sipe Monday to be given a 5-10-year prison term and extended probation following incarceration.
Judge Sipe expressed reservation about having accepted the plea proposal after reading Brown's claims of innocence in the pre-sentence report prepared after the change of plea proceeding.
He makes it very clear that he's innocent of these charges," Sipe said. The Judge said he is uncomfortable sending a man to prison who insists he's guilty of nothing, and he asked defense attorney Paul Amann why he should proceed to sentencing.
The Public Defender explained the agreement and sentence range is appropriate because Brown concedes he harmed the baby, but is adamant no sex offense was committed.
"He doesn't admit to any sex crimes," Amann said. "He does admit that he hit a boy who was defenseless."
Sipe said he understood the distinction, but noted that Brown's post plea comments went far beyond Amann's narrative in terms of saying he wasn't present when the baby was harmed, while repeatedly calling prosecutor Amanda Claerhout a liar.
"What's the point (of the deal)," Sipe queried rhetorically. "We might as well go to trial."
Sipe refused to sentence Brown and there was some discussion about how he could unwind a deal he already approved and whether Brown would exercise his right to ask for a new judge.
"He doesn't have to ask for a new judge because I am recusing myself," Sipe said. He said Brown's case will be sent back to Presiding Criminal Judge Derek Carlisle for reassignment.