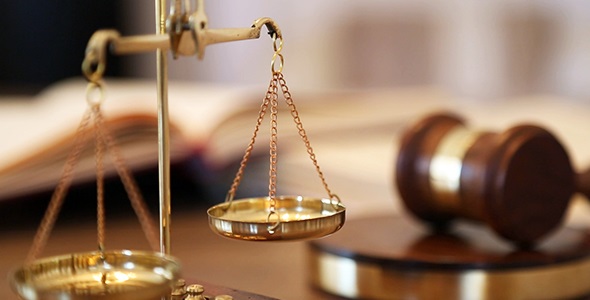 BULLHEAD CITY – Imposition of a 25-year prison term came as no surprise for the man who was shot by police in Bullhead City during a prolonged standoff early this year. The punishment prescribed for Kyle Schafer, 41, was mandated in a plea agreement convicting him of six aggravated assault related counts.
Authorities said officers were uninjured during the Jan. 27 gunfire exchange with Bullhead City police but that Schafer was wounded during the 7-plus hour long standoff at his home in the 1600 block of Silver Creek Rd. Police spokeswoman Emily Fromelt said a civilian was also wounded when struck by a Schafer fired round that pierced the exterior and entered a nearby trailer.
"It's kind of hard for me to take this in because I have no criminal history," Schafer said at his Sept. 8 sentencing hearing, while gently pointing a finger of blame at law enforcement. "The way the officers responded dictated the way this turned out."
Authorities said Schafer sported a bullet proof vest and pointed a weapon at police at the start of the ordeal that ended with his surrender.