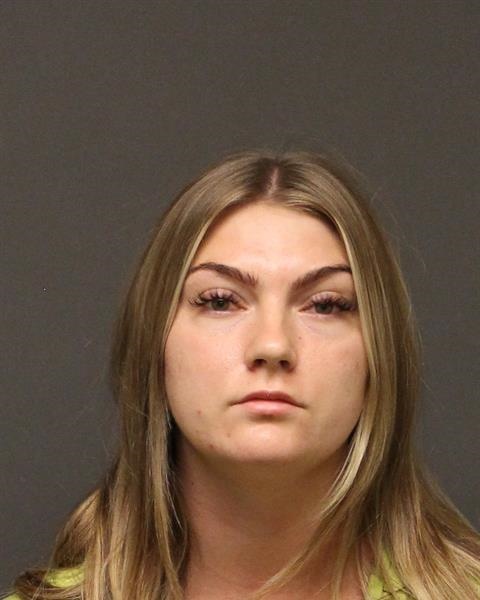 BULLHEAD CITY – A Bullhead City resident charged in a drunk driving traffic fatality is resolving her criminal case by plea agreement. Megan Irene Nicole Jergens, 28, pleaded guilty to negligent homicide for the July 15, 2021 death of Lucia Mendoza, 20, Bullhead City.
The plea agreement entered Aug. 17 also convicts Jergens of aggravated assault for the two-vehicle collision that injured Mendoza's aunt. Jergens also pleaded guilty to driving while impaired with a minor in the vehicle she operated.
Police said Jergens was northbound on Lakeside Drive with her 9-year-old son in the front passenger seat and her 3-year-old daughter in the rear passenger seat when the Chevrolet Silverado she was driving collided with the Cobalt operated by Mendoza.
Mendoza was dead at the scene of the accident near the intersection with Baseline Road.
Schoppmann told Mohave County Superior Court Judge Rick Lambert that Jergens was distracted when she looked back at her daughter right before the collision. He also said testing revealed slight impairment as Jergens' blood alcohol measured just above the legal limit.
Schoppmann said that Jergens may not have been at fault for the crash is a significant factor in terms of the deal restricting punishment to as little as probation, and no more than three years in prison. "There are significant hurdles for the state to prove causation," Schoppmann said.
Schoppmann also noted that the decedent driver had marijuana within her blood stream. He acknowledged that Jergens may not have been charged at all were it not for slight impairment.
Judge Lambert accepted the plea agreement and scheduled a Sept. 22 sentencing hearing.