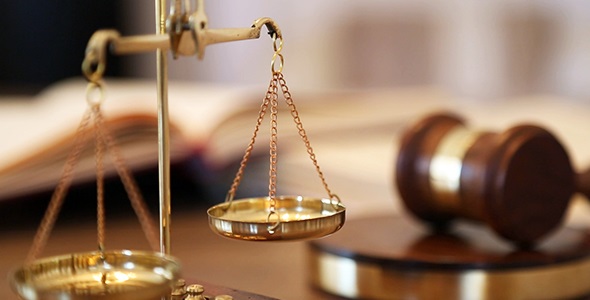 KINGMAN – Trial has opened in Kingman for a Mohave Valley man accused of sexual activity with his former girlfriend's daughter when she was 11 years old. Dennis McDaniel, 67, is charged with two counts of sexual conduct with a minor.
Deputy Mohave County Attorney Amanda Claerhout told the Mohave County Superior Court jury that the victim and her mother, Priscilla Murphy, 50, moved in with McDaniel in his Mohave Valley home in 2017 after Murphy broke her leg and had trouble using stairs to reach her apartment unit.
Claerhout said the first illegal sexual encounter occurred in the victim's room when McDaniel was putting her to bed in the fall of 2017. She offered more disturbing detail of the second incident charged in the same time frame.
The Deputy Mohave County Attorney said McDaniel and Murphy had been drinking and that they invited the victim into the defendant's bedroom. "They proposed a type of learning experience," said Claerhout, who added that both McDaniel and her mother engaged in illegal sexual activity with the pre-teen.
Defense attorney Michael Crocker said that allegations often produce investigation and indictment in today's world. But he said jurors have a responsibility to hear and weigh all the evidence before rushing to conviction.
Crocker asked the panel to reflect on why the girl, now 17, waited nearly five years before she levelled allegations. He said jurors should examine inconsistencies in statements she has made regarding events in question at trial.
"They're going to use this trial to attempt to paint Mr. McDaniel a monster as much as they can," Crocker said of the prosecutor and case detective. He noted that McDaniel is guilty of nothing at start of trial.
"He enjoys the presumption of innocence," Crocker said of the defendant. "He is as innocent as you are sitting in the jury box."
Claerhout said the victim's mother will testify during the trial that is expected to conclude late this afternoon.