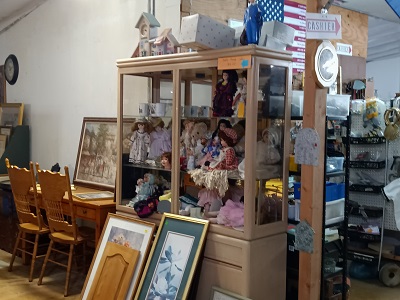 LAKE HAVASU CITY – Veterans Thrift Store stays true to their slogan, "Leave no veteran behind," as the store has been of service to veterans for almost eight years. The family-owned business used to have two store locations in Lake Havasu on Acoma Boulevard and Empire Drive.
The need to support veterans of the community was so strong that they eventually combined the stores into one location at 2130 Price Drive in Lake Havasu. The store loans medical equipment to veterans and their families.
It's equipment that veterans can keep for as long as they need it. The Veterans Thrift Store assists homeless veterans with clothing and camp equipment. They also help veteran families in need with household items such as furniture and anything else that they have available.
Store owner Roberta Arreola is no stranger to being a family member of a veteran. Arreola's biological father was a Marine Corp veteran and so is her stepfather who was in the Army Air Force. It was from her stepdad that Arreola learned that many veterans were not completely committed in Veteran Affairs. Above all, veterans were not obtaining full benefits. These facts made donating medical supplies their first priority.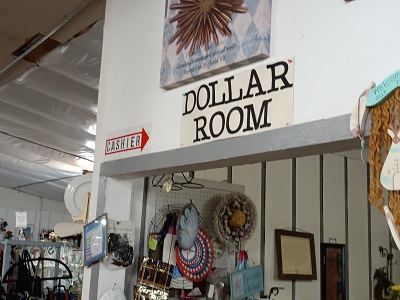 Over the years, Arreola's passion towards the needs of veterans is prominent as she has participated in collecting supplies from the Department of Defense to organize Lake Havasu and Parker Stand Downs. It's been an event where various resources are shared with veterans and needed supplies are provided.
Stand Downs is also an effective way for veterans to learn more about the services that are available to them. The store stays well connected with other charitable veteran organizations such as Catholic charities and the Lake Havasu Veterans Court Resource Team.
The Lake Havasu Veterans Court Resource Team's (JAVC) mission is to make sure that veterans are getting the services they need and that all veterans are aware of the resources that are available to them. The store donates funds to the Mohave County non-profit food banks and they are also known for providing campers, motorhomes, vehicles, and sometimes can even help those veterans in need of transportation and housing.
Donations that the store receives are daily which enables Veterans Thrift Store to assist with even more efforts to support our veterans like donating furniture and household items to Kingman Veteran Villas. Kingman Veteran Villas is a housing project that is affordable and is guided by the requirements of the Low Income Housing Tax Credit Program.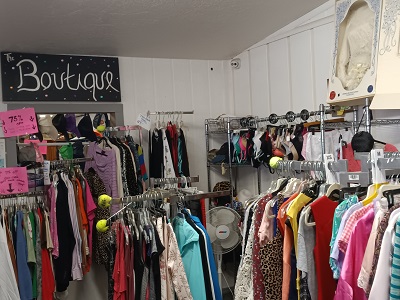 The properties work alongside Veterans Administration and the Mohave Housing Authority to locate and qualify veterans in need of homes.
When you visit the Veterans thrift store, their inventory is pleasantly overwhelming!
The store has a wide variety of books, clothing, toys, furniture, and much more. Additionally, the store's hallmark "the dollar room" is hard to pass up. Being able to find good quality items for just a dollar adds even more value to the many contributions this store has brought to the community.
For more information about veteran services, donations, and volunteer opportunities, please visit or contact the store at 2130 Price Dr., Lake Havasu City, 928-680-4357, roberta.helpvets@gmail.com or on FaceBook.
Phaedra Veronique