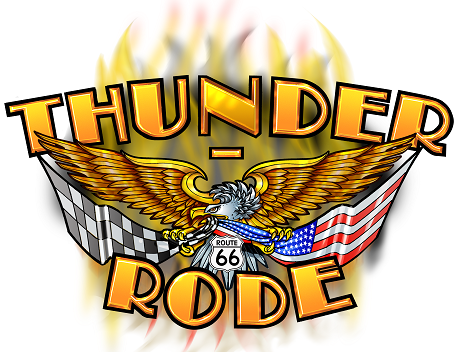 KINGMAN — Motorcyclists from Northern Arizona gathered at Thunder-Rode Motorcycle Accessories on July 22, 2023 for a Christmas in July charity ride benefiting Cornerstone Mission Project, Inc. Enduring blistering heat, the heart of our local motorcycle community could be felt as locals watched riders blaze through downtown Kingman, winding up the Hualapai Mountains, and circling back to Thunder-Rode in the name of charity.
Throughout the month, Thunder-Rode collected donations from the Cornerstone Mission Project's online "Needs List". Boxes of donations poured in from local Kingman merchants.
American Legion Riders Post 14 in Kingman led the ride while the Thunder-Rode staff managed the shop. Soldiers for Jesus MC – Havasu was on-site to perform bike blessings. Warnock MacKinlay Law sponsored event t-shirts for the riders and gave away thousands of dollars worth of Harley-Davidson merchandise and gift cards. Thunder-Rode raffled leather jackets, leather vests, metal signs, and gave away several door prizes to attendees. Mr. D'z Route 66 Diner provided a lunch discount to every ride participant.
A monetary donation as well as several boxes of supplies was delivered to the Cornerstone Mission Project Wednesday, August 2nd by Jack Alexander, Owner of Thunder-Rode, as a result of the tremendous outpouring of generosity from our local Kingman merchants and our local motorcycle community. Jack Alexander of Thunder-Rode stated, "We can't thank the businesses and organizations enough who stepped up to make this event happen. Many volunteered their time last minute. Our riders came out in a heat wave. We thought about moving the event due to the extreme heat; however, our motorcycle community said, 'No way, we'll be there.' That says a lot about the endurance of these men and woman and their heart for fellow citizens."
If you would like to help the Cornerstone Mission Project, please visit their website here: https://www.cornerstonemissionaz.org/how-you-can-help.