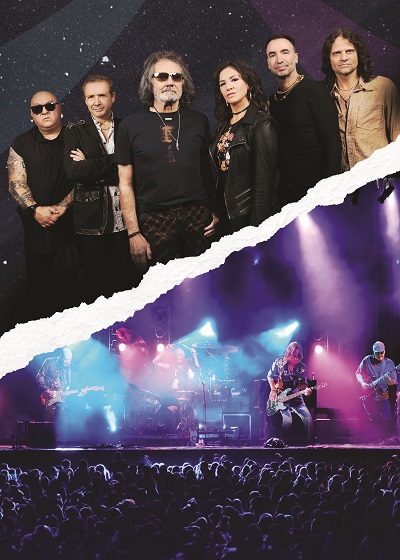 LAUGHLIN – The sound of soaring vocals and electric slide guitars will fill The Edge Pavilion at Edgewater Casino Resort when classic rock legends Starship featuring Mickey Thomas and Foghat take the stage this fall. Known for their signature sounds and high-energy performances, the best-selling bands are set to perform on Saturday, Oct. 28.
Thomas' soaring voice propelled STARSHIP through the decade of the '80s. With his soulful and compelling vocals, he has established himself as one of rock music's most recognizable stars. In 1979, Thomas joined Jefferson Starship as the lead vocalist after the departure of Grace Slick and Marty Balin and recorded a string of hits including "Jane," "No Way Out," "Find Your Way Back," "Stranger" and "Layin' It on the Line." The group was renamed STARSHIP in 1985 and went on to record three No. 1 hit songs including "We Built This City," "Sara" and "Nothing's Gonna Stop Us Now," which received an Academy Award nomination for Best Original Song as the theme to the film "Mannequin." The hit "It's Not Over Til It's Over" became Major League Baseball's theme in 1987. Thomas' stellar voice and charisma on STARSHIP's video classics such as "We Built This City" and "Sara" became staples on MTV and VH1.
Known for hits including "Slow Ride," "Drivin' Wheel," "Third Time Lucky (First Time I Was a Fool)," Foghat formed in London in 1971 after founding members Dave Peverett, Tony Stevens and Roger Earl left their previous English blues rock band, Savoy Brown. The band celebrated its 50th anniversary in 2021, and their live performances show why they are still around and will keep on rockin' as long as they want to play. Foghat has earned eight gold records, one platinum record and one double-platinum record while continuing to release new music every few years. They have never stopped touring and continue to release new music, including an album set to be released in fall 2023.
Ticket prices start at $40 and can be purchased at www.Edgewater-Casino.com.