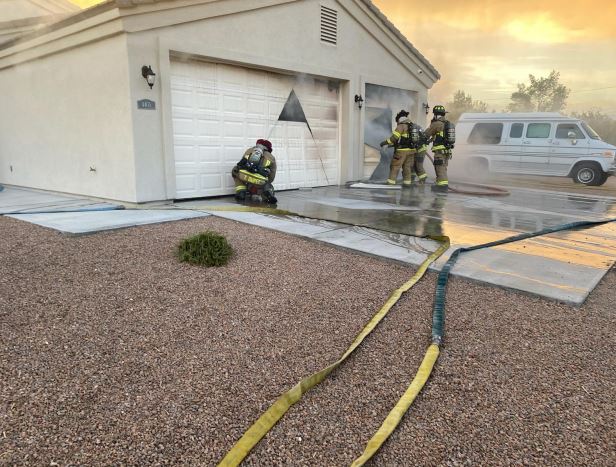 KINGMAN – No one was injured in a residential structure fire in north Kingman Friday. Northern Arizona Fire Department personnel, supported by the Kingman Fire Department, responded at 7:30 p.m. to the incident in the 4400 block of Pinal St.
"Units arrived on scene and found moderate smoke coming from the garage of the home," said Battalion Chief Joseph Baca. "The homeowner on scene stated that the fire started accidentally due to improperly discarding cigarette ashes and butts that quickly spread to nearby contents inside the garage."
Baca said crews entered both garage doors and extinguished the fire.
Dave Hawkins