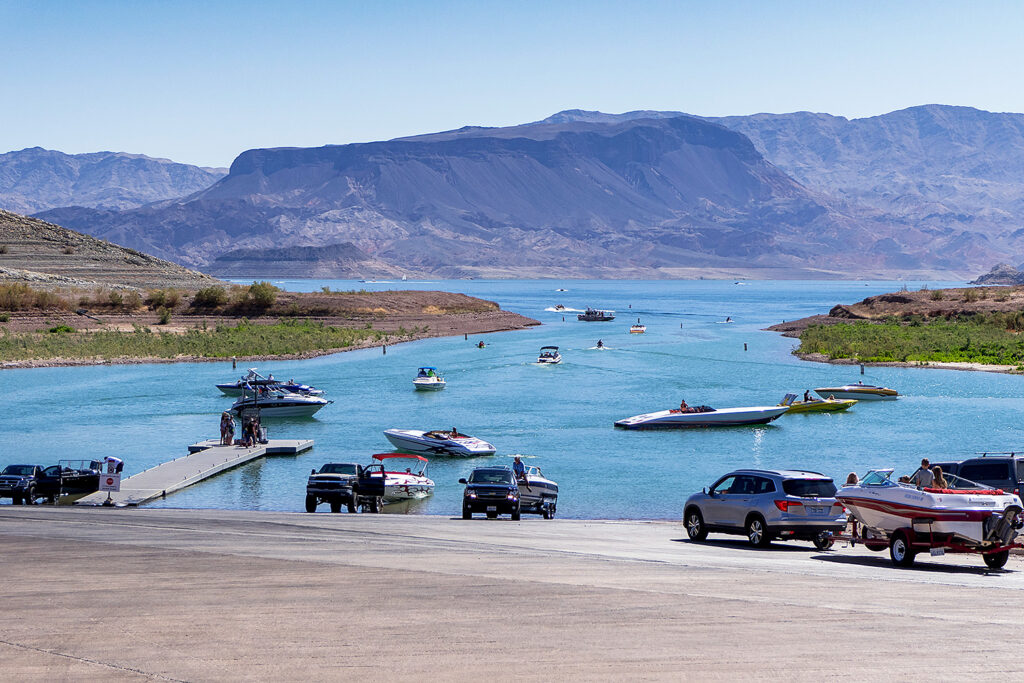 LAKE MEAD NRA – A growingly popular hot springs area in the vicinity of Hoover Dam has been reopened following a public health and safety-related shut down. It was mid-afternoon Thursday when the Lake Mead National Recreation Area (LMNRA) lifted its closure order involving the Arizona Hot Springs, the Arizona Hot Springs Trail and the White Rock Canyon parking lot along U.S. 93.
The LMNRA imposed the shutdown on Nov. 2 after routine water quality testing protocol revealed that the hot springs were contaminated by excessive levels of fecal bacteria. Public Information Officer John Haynes said human waste deposits caused the problem.
Haynes said sandbags have been placed around them to better fill the hot springs, and that cleansing resulted from their removal.
"We went out on Monday and saw that fecal bacteria levels had dropped dramatically once we removed the sandbags and allowed the water to flow freely and flush out the area," Haynes said. "Once the stream was allowed to flow freely, nature did the mitigation for us.
The LMNRA reminds the public to recreate responsibly, pack out trash and refrain from using outdoors as a bathroom.