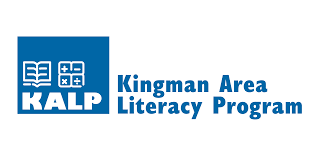 KINGMAN – This September, the Kingman Area Literacy Program (KALP) is celebrating 10 years of providing 100% free tutoring services to adults and children in reading, English language learning, and GED test preparation. Over the past decade, KALP volunteers have donated thousands of hours to people from all walks of life with the goal of improving their lives through literacy.
September is also National Literacy Month and KALP will be distributing over $5,000 worth of free children's books at different Kingman events throughout the month. The celebration kicks off with a party on September 9, 2023 from 1-4 PM in the Community Room at the Mohave County Kingman Branch Library. Everyone is welcome to drop in and enjoy cake, crafts, free children's books, and an all-ages book swap. Next, KALP will distribute free children's books during the Andy Devine Days Parade on Saturday, September 23. To finish out the month, children can pick up a free graphic novel at the King-Con comic convention Friday and Saturday, September 29 and 30.
"We are very excited to share this milestone with everyone in Kingman," said Erin Roper, KALP Director. "There's no better way we can think of to celebrate than giving books to the kids in our community."
For more information about KALP or the September events, email KingmanReads@gmail.com or text or call 928-421-2367.