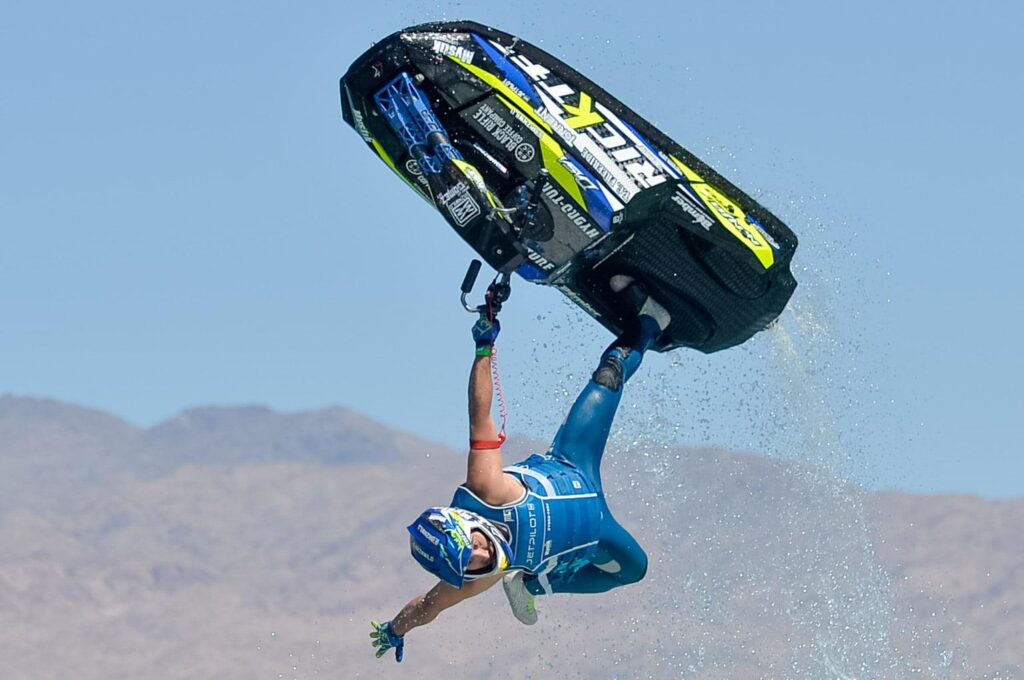 LAKE HAVASU CITY – Jet Jam Racing is making a comeback this year. The excitement is being built as the lively sport is scheduled for Saturday and Sunday, Sept. 16 and 17 from 8 a.m. to 6 p.m. at Lake Havasu State Park.
Anderson Power Sports along with Jet Sports Boating Association (JSBA) will be in collaboration with promotors Monte Hughes and Ross Wallach.
Jet Jam Promoter and Director Monte Hughes has been promoting the event for past four years and is still going strong. Previously, Hughes has promoted motocross and watercraft in the Pacific Northwest for several years. He was conducive in finishing the Jet Jam Racing rule book.
Ross Wallach who previously raced boat for twenty years is also the President of Rpm Enterprises will be promoting the event as well. Wallach who formally raced boats, promoted Best of West in Parker, AZ last month. In 2022, Jet Jam Racing partnered with RPM Enterprise to create a six round Western based events which is supported by the International Jet Sports Boating Association (JSBA).
In case you've never been to a Jet Jam Racing event, the exhilarating performances of the riders is describing the event too lightly because you will also get to see World Champion Riders compete for titles along with hopeful amateur riders wanting to prove their skills.
It makes a day at the beach a little more exciting and family oriented because children and adults can participate in the water sport.
Participating jet ski enthusiast are eligible to win first and second place trophies. A $1,500 payout will be awarded to a pro ski athlete.
For those who cannot make it to the race, you can view their live stream of the event by visiting Jet Jam Racing Live Stream – YouTube
If you missed participating in this Summer's jet ski events, it's not too late to sign up. You can sign up by visiting Jet Ski Racing | Jet Jam Racing | United States.
Phaedra Veronique