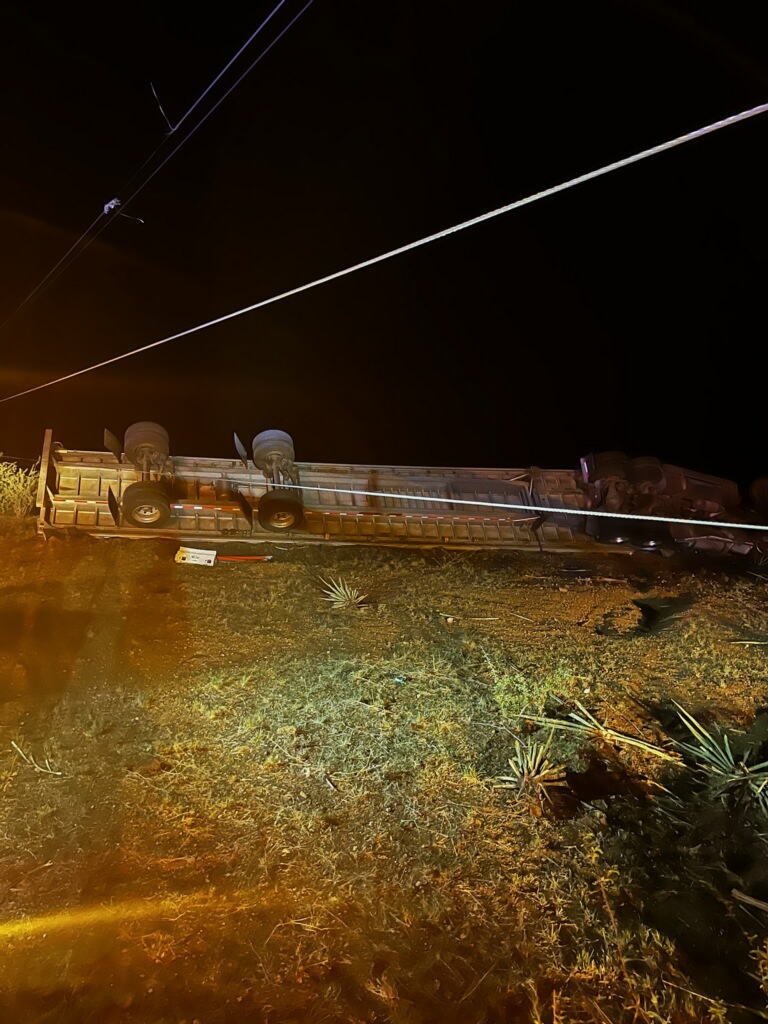 BULLHEAD CITY – A collision between a tractor trailer truck and a primary distribution pole disrupted service for a portion of the Eastern Service area early Thursday morning.
The crash occurred near mile marker 65 on I-40, just east of Kingman, at 12:33am on August 10. The heavy impact caused the pole to break. As a result, 1,113 MEC members in the Valle Vista community experienced an outage.
MEC crews responded, replaced the broken pole, and made necessary repairs. Power was restored to all affected by 6:37 am.
Outage restoration is important to Mohave Electric Cooperative. Please remember, there are many ways to report an outage. You can call our toll-free line at 1-844-632-2667, text "outage" to 55050 from a number linked to your MEC account or use our SmartHub® application on your mobile device to report the outage. You can also track outages on our website at: https://www.mohaveelectric.com/outage-center/