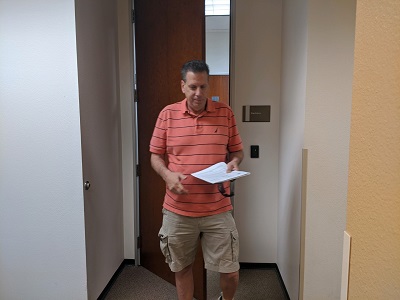 MOHAVE COUNTY – Less than a year after beginning his first term as Bullhead City Mayor. Steve D'Amico has declared intent to seek higher officer next year. D'Amico visited the Mohave County elections office in Kingman Monday, declaring his intent to seek the republican nomination for Dist. 2 supervisor next year.
D'Amico said the law will require him to step down when he submits his nominating petitions next spring. He said he will recommend that Vice Mayor Rodney Head be appointed in his place as Mayor.
D'Amico said he feels Head will represent the city well as Mayor and that he's the best candidate to ensure that the county district is well represented as incumbent Hildy Angius runs for the state senate.
Others previously declaring intent to seek the Dist. 2 republican primary nomination include Grace Hecht, Annette Wegmann and Ashley Gerich.