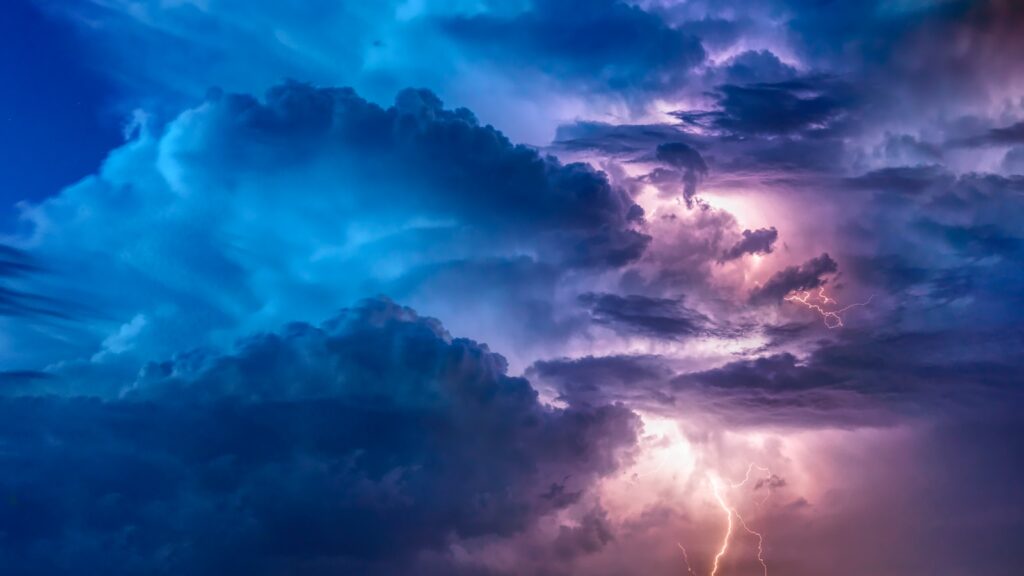 The City of Bullhead City is preparing for and standing by to respond to the remnants of Hurricane Hilary. The National Weather Service is closely monitoring Hurricane Hilary, which is expected to bring multiple rounds of moderate and heavy rain beginning this afternoon and possibly lasting through Wednesday across Northwest Arizona, Southern California, and Southern Nevada.
"The City's Emergency team is standing by to respond to the effects of the heavy storm activity being predicted by the National Weather Service," said City Manager Toby Cotter. "The City staff, Mayor D'Amico, and public safety staff have attended multiple briefings from the National Weather Service and are preparing accordingly."
The National Oceanic and Atmospheric Administration has advised that multiple rounds of moderate to heavy rainfall will begin early this afternoon and intensify through Sunday.
"They're telling us that the storm will come in pockets, with heavy rainfall followed by brief periods of calm weather," said Cotter. "Current predictions show the amount of rain will be heaviest late Saturday and early Sunday. NOAA is predicting major to historic rains."
The City of Bullhead City is preparing to handle the potential for significant flooding and possible road closures from the storm.
Residents are strongly encouraged to:
Secure all loose items in your yard in case of strong winds.
Prepare an emergency kit for at least three days' worth of food and water. Go to www.Ready.gov for a list of emergency preparedness items, including flashlights or battery-operated fans.
Reconsider outdoor activities, and avoid unnecessary travel, particularly during Saturday and Sunday when rainfall is predicted to be heaviest. Remember: When Thunder Roars, Go Indoors!
Monitor the forecast before any travel. Check windshield wipers and tires, and take an emergency kit in your vehicle. Remember to reduce your speed if driving in heavy rain, and never follow too closely. Never walk, swim, or drive through flood waters. Turn Around. Don't Drown!



"Please be safe out there," said Mayor Steve D'Amico. "Please stay home if you can, don't drive anywhere unless it's necessary, and don't let the brief periods of calm weather between pockets of storm activity fool you into thinking it's safe to be outdoors."

The City will have sand and sandbags available for those who need them under the large Ramada at Rotary Park by the intersection of Lakeside Dr and Balboa Dr. Starting at 2 p.m. this afternoon, residents will be able to arrive at the Ramada, grab up to 10 sandbags, and fill them with provided sand. City staff will be available onsite to help individuals fill their sandbags. The sandbags will be available from 2 p.m. to 7 p.m. today and from 7 a.m. to 7 p.m. Saturday or while supplies last.

In addition, The Bullhead City Fire Department is giving away sandbags (20 per household) at Fire Station One, 1260 Hancock Road, Monday – Friday from 8 – 5 p.m. The station is closed from 12 – 1 p.m. and is not open on weekends.

"We're prepared to open shelters or cooling centers if needed," said Cotter. "We're preparing for all possible outcomes."

City officials and local emergency managers are in constant contact with the National Weather Service meteorologists. Please continue to follow our official social media sites throughout the weekend. If there are any road closures or emergency information, we will be posting it.