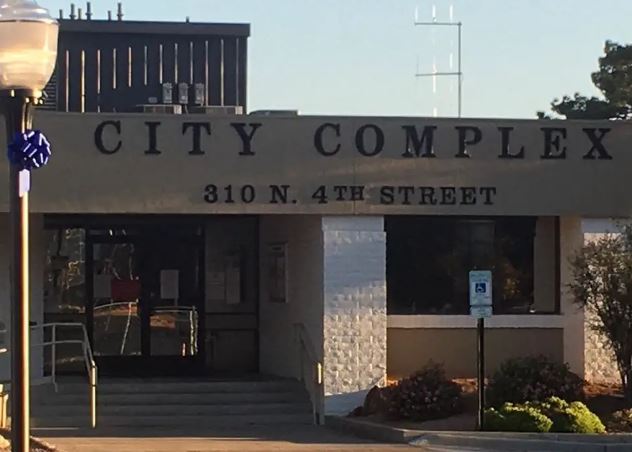 KINGMAN – The City of Kingman is taking next steps in its search for short- and long-term administrative leadership following the 6-1 Council vote that terminated the employment agreement for former city manager Ron Foggin on Aug. 15.
Finance Director Tina Moline is serving as Acting Manager and the Council, during its Tuesday meeting, decided to interview potential candidates for Interim City Manager the afternoon of Sept. 14. Interim Public Management, under contract with the City, has recommended that retired city managers Charlie Cassens and Grady Miller should be considered.
The Council scheduled in-person, executive session interviews for Cassens and Miller at 1:00 and 2:30 p.m. One of them could be selected to serve for several months or more while the City hunts for a new full-time administrator.
Human Resources/Risk Management Director Krista Toschlog told Council that she has identified 10 head-hunting firms that are qualified to conduct a national search for Kingman's next City Manager. She said they've been invited to submit proposals by Sept. 22.
Council member Jamie Scott Stehly hopes to fast track the vetting and selection process and conduct interviews with chosen firms as early as Oct. 3.
Council members expressed varying views of the current ordinance requiring its top administrator to reside within the City limits within six months of initial employment. There was some concern that the residency requirement might shrink the pool of applicants and there was some support for modification that would allow the city manager to live outside, but in close proximity to the city limits.
"How does the Council feel about a 10-mile radius (residency requirement)," queried Vice Mayor Cherish Sammeli.
"I'm uncomfortable with that," Stehly responded, noting that the residency requirement applies to Council members. "We have to live in the city limits and the decisions that are made are supposed to be focused on the city and the citizens here, and I think that if you want to be our manager you should love Kingman enough to be within the city limits."
The Council expressed support for an updated city manager job description. The Council also authorized advertising the position at a salary range of $180,000 to $220,000.