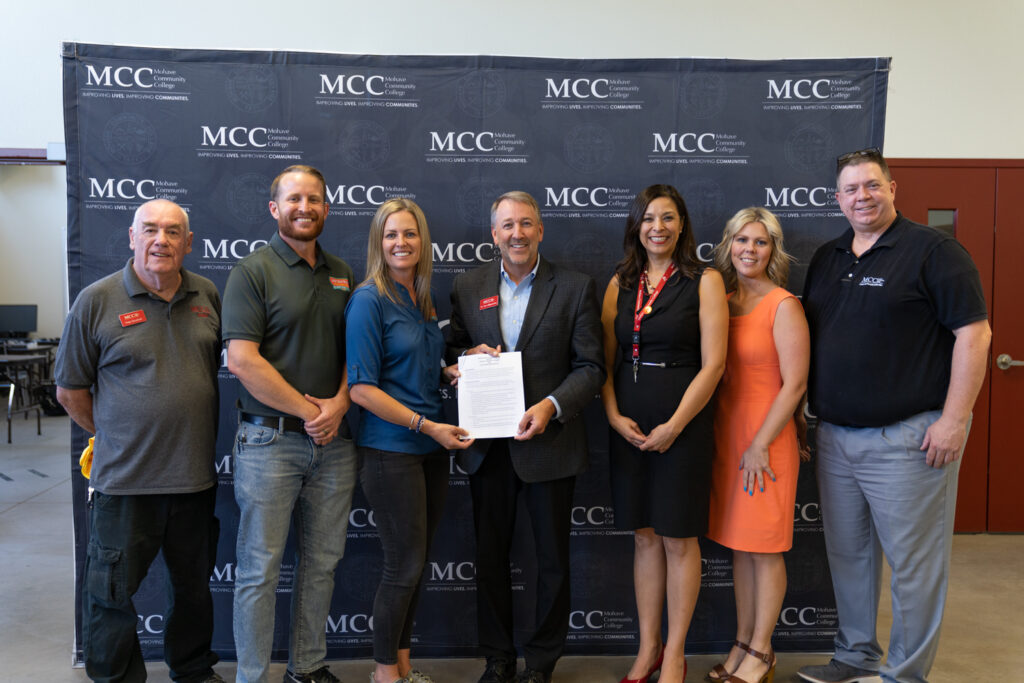 MOHAVE COUNTY – Mohave Community College and Air Control Home Services have entered into a historic partnership to help teach students skills needed for the future workforce.
The College and Air Control Home Services, out of Lake Havasu, signed a Memorandum of Understanding (MOU) Tuesday that states both will work together with the goal of providing a skilled workforce eligible for employment with Air Control Home Services. The College signed a similar deal with NUCOR Steel-Kingman earlier this year.
Jason Gee, Dean of Career and Technical Education said the MOU is just the beginning of what will become an inseparable partnership with Air Control.
"They have been so communicative about our HVAC program. The feedback that we receive from partners like Air Control help the HVAC Department shape the curriculum to meet the needs of our community and also help us stay current in industry technology and practices. The HVAC industry is one of critical need and importance in our region and state," Gee said.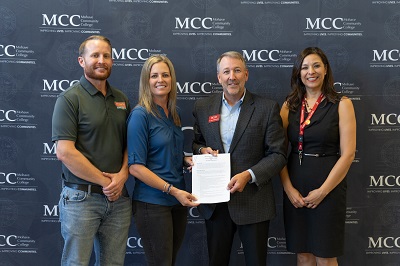 MCC is moving forward with building northwestern Arizona's only Advanced Manufacturing Training Center (AMTC) which will house MCC programs such as HVAC and Welding, and will also include a makerspace, fabrication and more.
Amanda Zink, Air Control Home Services president is excited to partner with MCC to help raise regional awareness regarding the need for skilled labor.
"We are honored to be part of this partnership and look forward to what it will bring to the trades, the community, and for our company. There has been a decline of labor entering the trades which has caused shortages in skilled labor. We are thrilled to hear that Mohave Community College is not only bringing awareness to what a great career the trades can be but have put together a great program for developing talent," Zink said.
Air Control Home Services also donated two ductless HVAC units to the College for learning opportunities for students.
Anyone interested in becoming a student at the College can take the first step by creating an account and filling out the free online application at Apply.Mohave.edu, or stop by a campus near you and visit the Student Services center. In Kingman, Bullhead City and Havasu they are located in building 200 on each campus. In Colorado City, they are in building 100. More information about the College can also be found online at Mohave.edu or by calling 1-866-MOHAVECC.