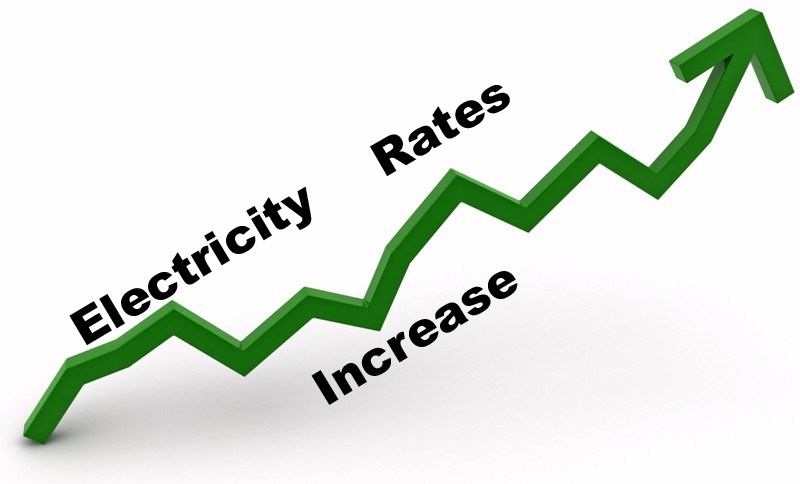 MOHAVE COUNTY – Mohave County Supervisors Buster Johnson and Ron Gould would like to inform the public of an upcoming Arizona Corporation Commission (ACC) public comment listening session that has been scheduled at the Mohave County Library in Lake Havasu City on September 11 from 5 to 7 p.m. Johnson and Gould's office have been working with the Corporation Commission this past week to find a way for those in the Lake Havasu City community concerned about the upcoming 14% Unisource rate hike to voice their opinions to the ACC. "We really wanted to get the Commissioners here in person, but we were told that wouldn't be possible due to legal issues with ex-parte communication," Supervisor Gould explained. "While sending in written comments in opposition does help, I feel that being able to voice your concerns face to face sometimes has a better affect. So, we are glad we were able to at least get this virtual listening session scheduled," Supervisor Johnson stated.
Johnson and Gould's efforts will ensure that Havasu residents will be a part of an upcoming public comment session being held in the evening of September 11. For Havasu residents, the public comment session will be held virtually via WebEx at the Mohave County Library in rooms A/B. Doors will open at 4:30 p.m. so residents can sign up to speak. For those who cannot make it until after 5p.m., sign up forms will still be available until 6p.m. and the public comment session will continue until the last person speaks. Supervisor Johnson is encouraging residents who know that they will be there to speak to contact his office at 928-453-0724 so he can start a list of speakers prior to the event. "We will call people up on a first call, first come basis," Johnson stated.
Those speaking will be called up one at a time to a computer set up in the front of the room where they will then be able to give 3 minutes of public comment regarding the rate hike. Those in attendance can watch the proceedings while they wait their turn to speak on two big screens that will also be set up in the room. The Administrative Law Judge for the Hearing Division will also have a Spanish translator available for anyone who may need it. "This will ensure your comments are heard, recorded and put into the official public comment record for the Commissioners," Gould said. "While no one can respond to public comment due to legal reasons, this will enable the Commissioners to get an understanding of what this rate hike will mean for our community and residents," Johnson stated.
The last time Unisource came before the Commissioners for a rate hike was in 2016. At the time, they wanted to mandate demand charges and if passed it would have been the first utility company in the United States to force demand charges on residents. "We had a similar set up in 2015 where the community came out and gave their comments. In the end, I truly believe it helped. The demand charges were changed to a voluntary program instead of being forced onto us," Johnson explained.
To add your name to the official speaking list prior to the event, please contact Supervisor Buster Johnson's office at 928-453-0724 or email his assistant Sarah Hall at halls@mohave.gov
For those who cannot make the meeting and still wish to submit comments electronically, you can do so @ https://efiling.azcc.gov/online-services/utilities-public-comment-external
You will need the docket number: E-04204A-22-0251. Or call ACC Utilities Division, (602) 542-4251 or (800)