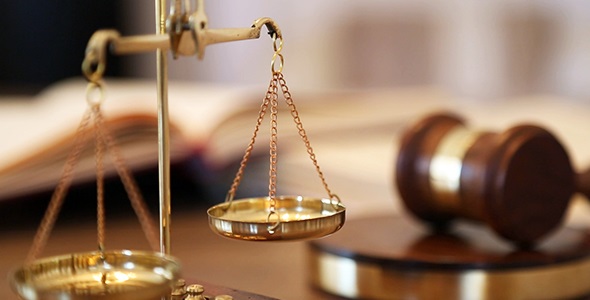 KINGMAN – A Kingman teenager charged in a deadly traffic accident will enter not guilty pleas during his initial appearance and arraignment in Mohave County Superior Court next week. The case against Brady Shuffler, however, has been assigned to a new judge and there's a new court date in play.
The matter was initially assigned to Judge Rick Lambert with the Shuffler appearance set next Tuesday. Defense attorney Brad Rideout exercised his right to a change of judge without specifying cause.
Accordingly, the case was reassigned to the Honorable Judge Derek Carlisle who has scheduled arraignment next Thursday, Aug. 31.
Rideout said Shuffler will plead not guilty to two second-degree murder charges, four counts of aggravated assault, driving while impaired (marijuana) and criminal damage. Rideout also confirmed his effort and wish to resolve the case by plea agreement, short of trial.
"Plea negotiations are ongoing," said Rideout, who began communicating with the assigned prosecutor, deputy Mohave County attorney James Schoppmann, months ago. "There's also always the potential for trial in cases like this."
Police reports indicate Shuffler was driving well above 100 miles per hour on April 13 when he lost control of his 2020 Dodge Charger Scat Pack Widebody. Shuffler was pinned while four other Lee Williams High school student athletes were ejected as the vehicle rolled and struck utility poles.
Tatum Meins, 17, was dead at the scene of the accident while Sherene "Siri'' Walema, 15, died following transport to Kingman Regional Medical Center. Shuffler, Cannon Cobanovich and Reilly File, all 16, were hospitalized for treatment of serious injuries.
Shuffler has not been arrested since the rollover. Rideout said his client has been ordered to visit the Adult Detention Center sometime before next week's hearing for an intake process that includes securing a photograph and fingerprints of a defendant.
Rideout said he'll cite strong family and community ties and other factors when he requests that Shuffler be released on his own recognizance. Shuffler is being prosecuted in adult court and faces extensive potential prison time if convicted.
Dave Hawkins