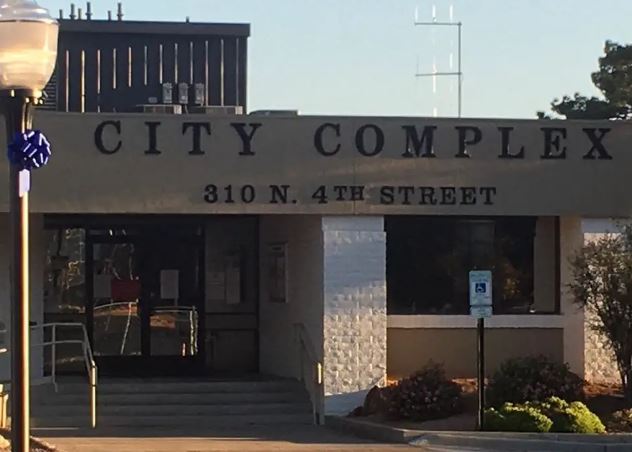 KINGMAN – The City of Kingman will pay Finance Director Tina Moline $526.50 more each week that she serves as Acting Manager. That's the first decision the City Council made during its special meeting on Aug. 17, two days after it voted 6-1 to terminate City Manager Ron Foggin's employment contract.
The 20% pay adjustment will compensate Moline for additional administrative duties she'll be handling on top of her fiscal responsibilities.
The Council also authorized Human Resources/Risk Management Director Krista Toschlog to contract with Interim Public Management (IPM) for the purpose of the placement of an Interim City Manager. She said IPM would provide up to three people, frequently retired government administrators, for the City to interview for the possible hiring of a short-term manager.
IPM was used to secure the services of Jim Bacon who served as Interim Manager before Foggin was hired in April, 2018.
Toschlog will post the City Manager vacancy on the city website and begin looking for firms the city might hire to conduct a recruitment campaign to select and hire Kingman's new chief administrator.
"We're looking at hopefully hiring somebody by the beginning of the calendar year is what my hope would be," Toschlog advised. "I think it's a good market. There's folks out there."
Toschlog will update the city manager's job description and the position pay range, in concert with the market. Mayor Ken Watkins said Kingman will likely pay its next manager an annual salary of $170,000 or more.
Foggin exits more than five years of Kingman employment with nearly a full year's pay. He's on paid leave for 30 days before his termination takes effect, and then he'll earn 10 more month's compensation under terms of the contract the council approved in June, 2022.